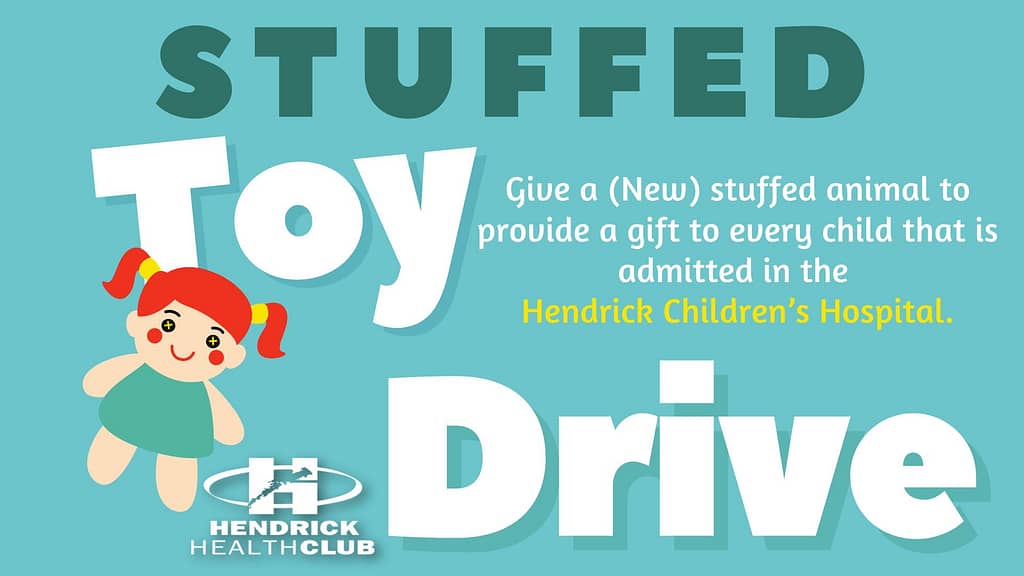 If you donate a stuffed animal you can choose one of the following:
A FREE smoothie or FREE smoothie coupon from Hendrick Health Club for each stuffed animal.
No enrollment to join Hendrick Health Club. ($39.00 Value)
Stuffed animals accepted November and December
(No Limit)
Drop off at either North or South gyms
Train Smart, Look Good, Feel Better
4 Weeks of  Accountability Membership 
Give the Gift of Fitness this Holiday Season
for $289
only $129
- Our gym was designed with accountability in mind -
We believe that everyone deserves a safe and comfortable place to workout.  Hendrick Health Club was created to help you feel empowered and inspired to live a healthy and fit lifestyle.
6 - Week Accountability Membership